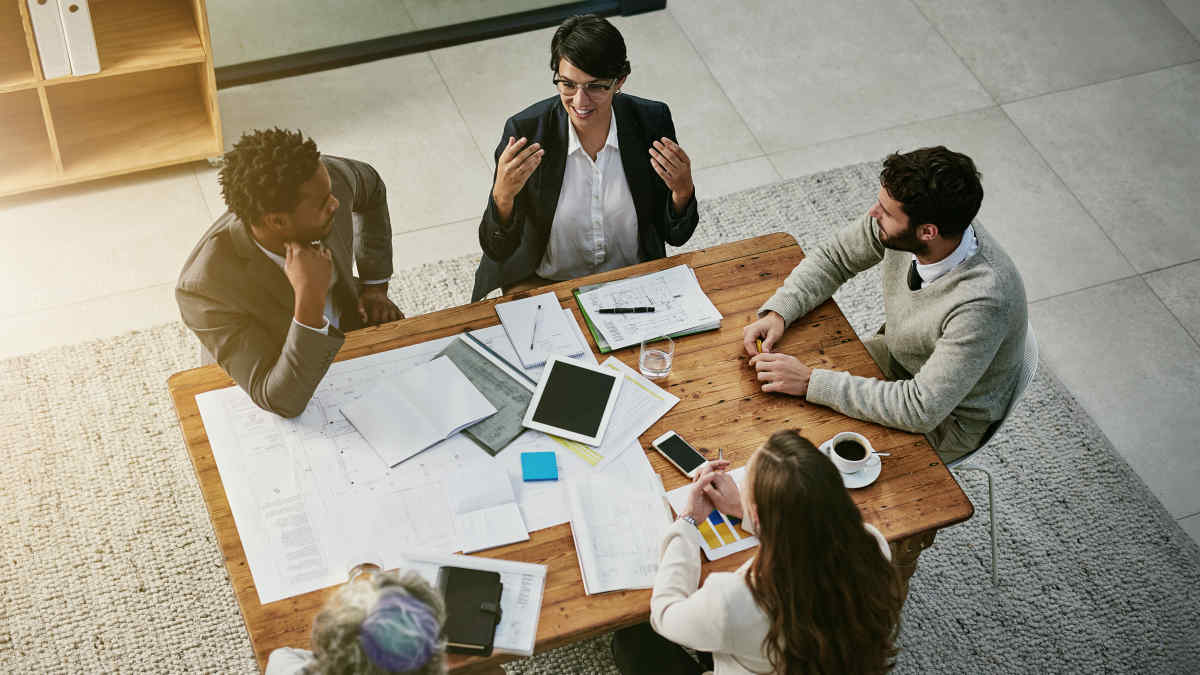 ​Diversity, equity and inclusion (DE&I) programs are top of mind for employers as they aim to build better workplaces and attract the best talent in a tight labor market, but employers may unintentionally violate equal employment opportunity (EEO) laws as they seek to diversify their workforces and develop internal programs to promote fairness.
"I think for most of us, it's a foregone conclusion that having diversity programs in the workplace brings incredible value to the bottom line … in terms of our productivity, our morale and getting the best people to do the job," said Jennifer Shaw, an attorney with Shaw Law Group in Sacramento, Calif. 
She noted, however, that attorneys are seeing more lawsuits filed by employees who claim their job opportunities and compensation were negatively affected by DE&I programs.
"There are some pretty common errors that employers make when it comes to administering and developing these programs," Shaw told attendees at SHRM INCLUSION 2021 who participated in person in Austin, Texas, and virtually.
Here are three key risks HR should avoid when developing and implementing DE&I programs:
1. Perceptions of Unfair Treatment
The goals of DE&I programs are to attract workers who bring diverse perspectives, approaches and backgrounds to the organization and to ensure employees are treated fairly based on their skills and abilities, Shaw said. "There's really no question about the value of DE&I programs," she noted. "We all want to be treated fairly."
Most workers want the tools to do their jobs and opportunities to succeed—which DE&I programs seek to deliver for everyone. But one of the legal risks with a DE&I program is how they are perceived, Shaw explained. Some employees or job candidates might feel like they are being penalized because they are not bringing diversity to the workforce, so they pursue a legal claim.
Shaw noted that employers will typically win a claim based merely on perception if nothing in the program is actually discriminatory. But such claims could still be costly for employers.
"Just because somebody has a perception, it doesn't mean it's true," she said. "In the employment law context, though, you've got to pay to prove it's not true."
She said employers can help shape positive perceptions about DE&I programs with well-crafted communications about their initiatives. They should explain the parameters and get feedback from employees to gain a true understanding of how it looks to everyone in the workplace.
2. Violation of EEO Laws
HR professionals are generally aware of the many federal, state and local EEO laws that impact the workplace.
Title VII of the Civil Rights Act of 1964, for example, prohibits discrimination based on color, national origin, race, religion and sex (including sexual orientation and gender identity). Other laws prohibit discrimination based on age, disability, genetic information and other categories. 
Notably, these laws protect everyone, not just underrepresented groups. The U.S. Supreme Court has said "reverse discrimination" doesn't exist because everyone has a race, sex, etc.
As an example, Shaw provided a scenario in which a company's leaders had to make the difficult decision to let go of some employees not long after the company hired a large group of individuals who brought more diversity to the workforce.
The company had a practice of only laying off its most recent hires, Shaw said. But the business didn't want to lose the diversity it had worked so hard to build, so the leadership team identified four white men to lay off. Thus, the only reason these employees were let go is because they were white men, she noted.
This is a violation of EEO laws.
Quotas and "preferences" for hiring people from underrepresented groups also can create significant legal liabilities, Shaw explained. If you have two otherwise equal candidates and only one meets your diversity goals, you can't "break the tie" by selecting that individual.
In reality, though, no two job candidates are ever the same, she said. Employers need to look at the unique skills, education, experience and other qualifications each candidate offers.
3. Fair Pay Claims
Shaw noted a recent trend of companies paying incentives or higher wages to candidates who meet their diversity goals. "If you take someone who is not part of that program and you pay them less, you have discriminated," she said. Employers with such practices may find themselves facing discrimination and pay inequity claims.
Under the Equal Pay Act, a business cannot pay employees of one gender less than it pays others for equal work. Exceptions apply, however, to wages determined by a merit or seniority system, the quantity or quality of work, or a differential based on any factor other than sex.
Most state laws provide broader protection than the federal Equal Pay Act by requiring employers to pay men and women equally for "substantially similar" work, rather than for "equal" work. Moreover, many states have expanded fair-pay requirements beyond gender to include race and other protected characteristics. 
"The idea is that you are paying individuals the same regardless of a protected status," Shaw said. Therefore, if an employer offers an incentive, the benefit must be available to everyone.
You have to pay people fairly and consistently, she added. "You've got to think really carefully about how you're going to incentivize folks to get to the table without disadvantaging another group."

https://www.shrm.org/resourcesandtools/legal-and-compliance/employment-law/pages/ways-dei-programs-can-run-afoul-of-employment-laws.aspx