Seventeen aldermen said Thursday they believe a board colleague does not have proper evidence to support his claims that a police officer was inappropriate and unprofessional during a traffic stop.
The group is also asking the police department to immediately drop an internal affairs investigation of the officer involved, according to a letter sent to St. Louis Metropolitan Police Department Chief John Hayden on Thursday.
They wrote Alderman Joe Vaccaro's public account regarding a traffic stop Feb. 10 on Interstate 44 was "inaccurate at best" based on the body camera footage of the stop released last week in response to Vaccaro publicly complaining about the officer's demeanor and behavior during the stop.
"We are deeply concerned and troubled by the power dynamics at play regarding a local elected official possibly using their position to unfairly claim inappropriate and unprofessional behavior of a city employee without sufficient evidence to back up any of the claims made," the letter stated. "… The fact that a senior member of the Board of Aldermen, and chairman of the very committee responsible for overseeing (the police) department, used his position to malign an officer in the press is unconscionable."
But Vaccaro, who is chair of the Public Safety Committee, said in an interview Thursday he doesn't believe the footage contradicts his comments. He did say he should not have told a local television station the officer acted like an expletive.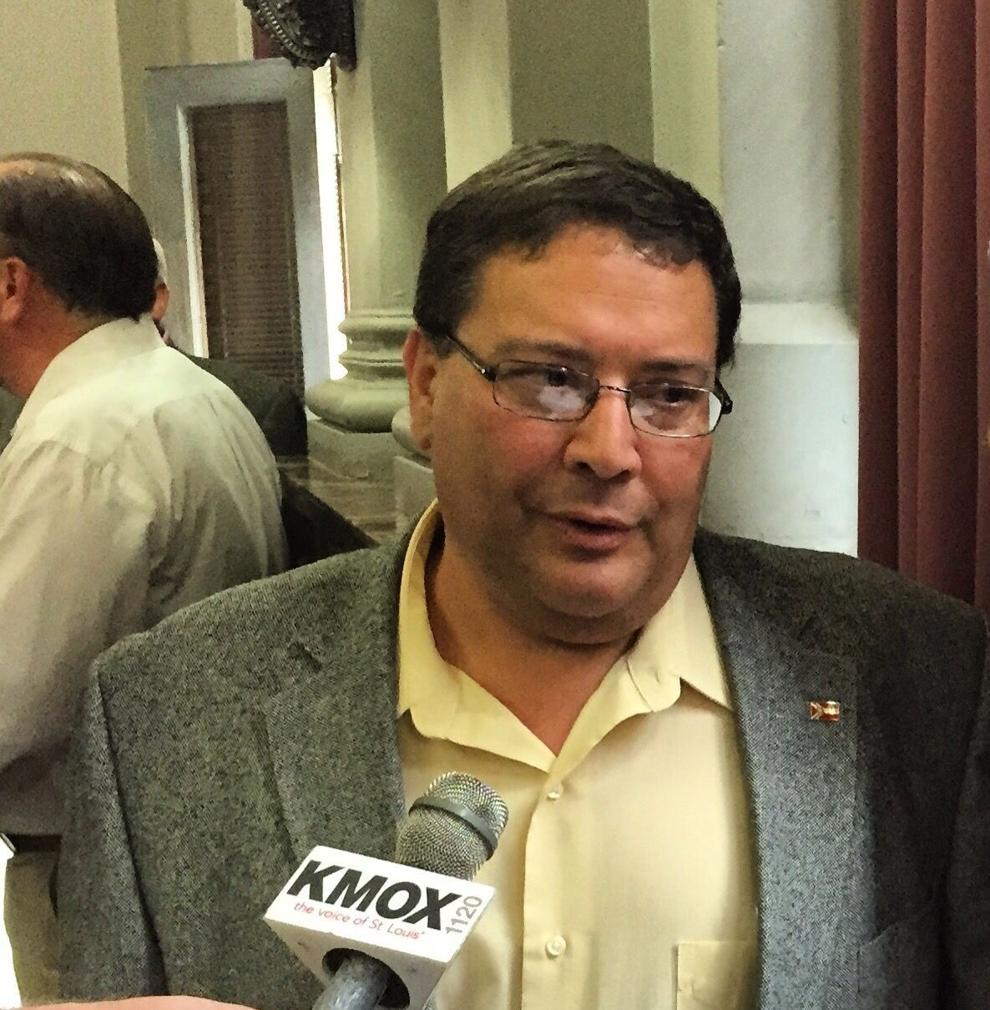 "I apologized for calling him an (expletive), but I still think he could have given me a little more time to get my insurance card," Vaccaro said. "He could have been a little nicer."
The alderman said he spoke with Hayden on the phone to discuss the traffic stop because the officer approached the car without a mask and Vaccaro was worried he could have been infected with COVID-19.
Vaccaro also said he told the chief the officer did not give him enough time to provide his proof of insurance, instead writing him a ticket and telling him he could get it dismissed in court with proper proof.
While Vaccaro said Hayden offered to fix the ticket during that conversation, the chief denied that allegation at a news conference last week but later acknowledged he has discretion to dismiss tickets.
As for the officer's conduct, Hayden has said the body camera video "speaks for itself."
Vaccaro claims that he has no influence in the internal investigation referenced in the aldermen's letter and said the investigation was launched long before the first story about the traffic stop published.
A St. Louis Metropolitan Police Department spokesperson has previously said they do not discuss personnel matters and therefore could comment on the report.
The alderman also alleges the letter sent by his colleagues constitutes a violation of a law that prohibits city officials interference with police investigations.
"All I can say to that letter is that people in glass houses shouldn't throw stones," Vaccaro said.
Vaccaro also noted that he was not the one to bring this matter to the local media's attention initially, rather a reporter sought him out for comment.
Vaccaro has been endorsed by the police officers' association in past elections and has often acted in support of law enforcement.
Vaccaro's son is a city police homicide detective, and his daughter is a 911 dispatcher for the department.
The 17 aldermen who signed the letter are: James Page, 5th Ward; Annie Rice, 8th Ward; Bill Stephens, 12th Ward; Tom Oldenburg, 16th Ward; Cara Spencer, 20th Ward; Shameem Clark Hubbard, 26th Ward; Christine Ingrassia, 6th Ward; Dan Guenther, 9th Ward; Anne Schweitzer, 13th Ward; Tina Pihl, 17th Ward; Bret Nararyan, 24th Ward; Pam Boyd, 27th Ward; Jack Coatar, 7th Ward; Sarah Martin, 11th Ward; Megan Green, 15th Ward; Marlene Davis, 19th Ward; and Shane Cohn, 25th Ward.

https://www.stltoday.com/news/local/crime-and-courts/alderman-faces-more-criticism-for-comments-about-traffic-stop/article_f6572a6b-9be8-5057-8d9d-87ac069e74af.html