Welcome to Court Crawl, Colorado Politics' roundup of news from the third branch of government. The state Supreme Court will conduct oral arguments this week on topics ranging from lethal force to death during appeal, and some new policies in the judicial branch have drawn criticism from lawmakers.
Cases resume at Supreme Court
•  The Colorado Supreme Court resumes hearing cases this morning, and Colorado Politics is keeping its eye on these:
People v. Johnson: By judicial doctrine, a defendant who dies during his appeal has the case dismissed and no charges on his record. But what happens to the restitution owed to his victims?
Garcia v. People: The justices will review whether a trial judge's commentary about the definition of kidnapping was correct.
People v. Rau: Does Colorado's "make-my-day" law, which authorizes deadly force against unlawful intruders, apply to a man who killed a homeless person in the basement of his apartment building?
• In other Supreme Court news, the justices found the state's inaugural congressional redistricting commission did not abuse its discretion when it drew the boundaries of Colorado's eight U.S. House of Representative districts for the next 10 years.
• Also, the Judicial Department has signed two contracts with investigation firms to examine allegations of misconduct, as well as reports that the judicial branch entered into a multimillion-dollar contract with an employee who agreed to keep quiet about sexual misconduct.
SCOTUS watch
•  Despite support from civil liberties advocates, the U.S. Supreme Court will not be hearing the appeal of Levi Frasier, who filmed Denver police punching a suspect in 2014 and sued the officers for allegedly retaliating against him. Frasier had asked the nation's highest court to resolve whether the First Amendment guaranteed the right to record police officers and whether officers could be granted immunity even if their training told them that bystanders had the right to record.
• As the court heard oral arguments earlier this week over Texas's near-ban on abortions, House Majority Leader Daneya Esgar, D-Pueblo, asked the justices to overturn the "blatantly unconstitutional law."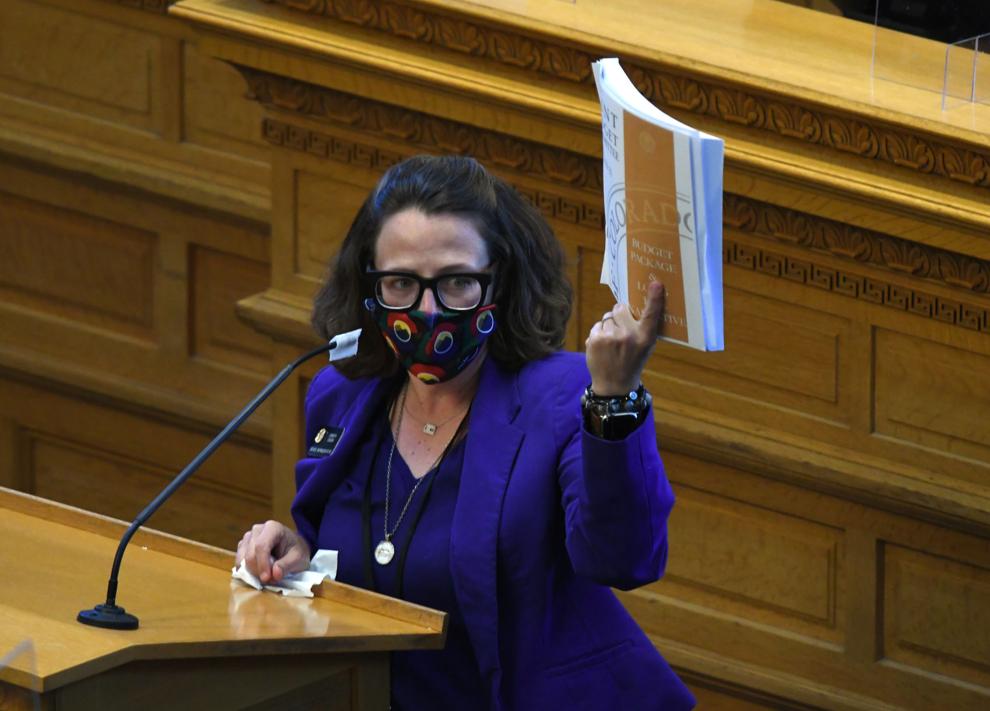 Federal appointments
•  Federal magistrate judges are not appointed by the president or confirmed by the U.S. Senate, but they perform many of the same duties in handling cases as district court judges. Given their experience, they are often candidates for judgeships. Not so in Colorado: there has never been a magistrate judge nominated and confirmed here. But with a current vacancy, President Joe Biden has the opportunity to break the streak, as two of the three candidates are sitting magistrate judges.
• On a related note, the federal district court in Colorado announced that Magistrate Judge Michael E. Hegarty has received a third eight-year term effective Feb. 15, 2022.
• The U.S. Senate's judiciary committee has advanced the nomination of Cole Finegan, a staffer to multiple Democratic elected officials, to be the U.S. attorney for Colorado.
New court policies in place
•  An unnamed judge asked the state Supreme Court's ethics advisory committee whether they could submit comments on a man's clemency application, given that the judge was the one who prosecuted him decades ago. The panel said yes, that is acceptable, although other states have offered slightly different guidance on the conditions under which judges can testify.
• Meanwhile, some Democratic lawmakers believe the newly-revised paperwork given to tenants facing eviction doesn't adhere to the spirit or the letter of a renter-friendly law enacted this year.
In federal court, Denver comes out on top
• A judge granted immunity to a Denver Public Schools bus driver who was involved in a chaotic confrontation that was captured on video. The driver held students on a bus as parents surrounded the vehicle and asked for their children, but the court found the driver had not committed an unconstitutional seizure.
• In a feud between Denver Water and Boulder County over the expansion of Gross Reservoir, the county finally agreed to settle and receive nearly $13 million in exchange for letting the project move forward. The circumstances of the settlement were slightly odd: U.S. District Court Senior Judge R. Brooke Jackson discovered he had a potential financial conflict of interest mere days before the the parties were scheduled to go to court. He abruptly recused himself, prompting Boulder County to wonder if the move was a game-changer. (According to their lawyers, it was not.)
•  Jackson, if you'll remember, was one of two Colorado judges mentioned in a bombshell Wall Street Journal report from September that catalogued 131 federal judges who presided over cases despite having a financial stake in one of the parties.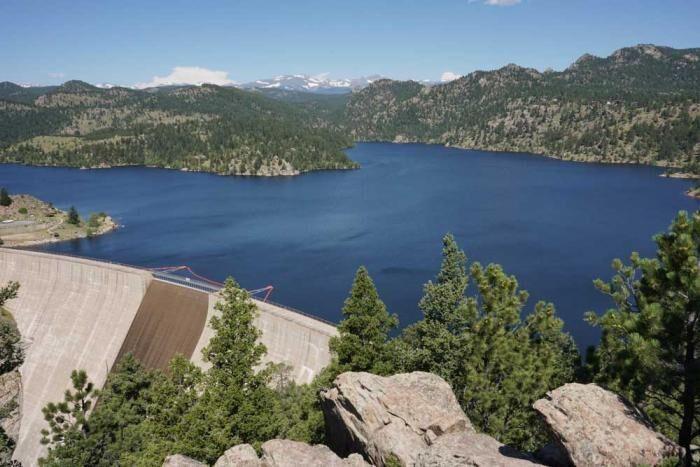 Miscellaneous decisions
•  A Colorado law allows judges to dismiss a juror during deliberations and allow the other 11 to reach a verdict. But the Court of Appeals determined that law violates the state constitution, which requires 12-person juries in felony criminal cases.
• In a potential first for Colorado, the Court of Appeals has allowed a Colorado Springs doctor to seek the identity of an anonymous Internet user who allegedly posted dozens of negative reviews about her.
• A judge has reinstated the criminal charges against a woman who used a vehicle to block Interstate 25 for Black Lives Matter protesters in Colorado Springs. Previously, a county court judge declared the law under which she was charged unconstitutionally vague.
•  A group of Native American plaintiffs is seeking to block enforcement of a new law that prohibits the use of American Indian mascots in Colorado schools and universities.
https://www.coloradopolitics.com/courts/court-crawl-oral-arguments-resume-lawmakers-take-aim-at-eviction-policy/article_306b1ea8-3e7b-11ec-ab26-db5a02bc09b4.html