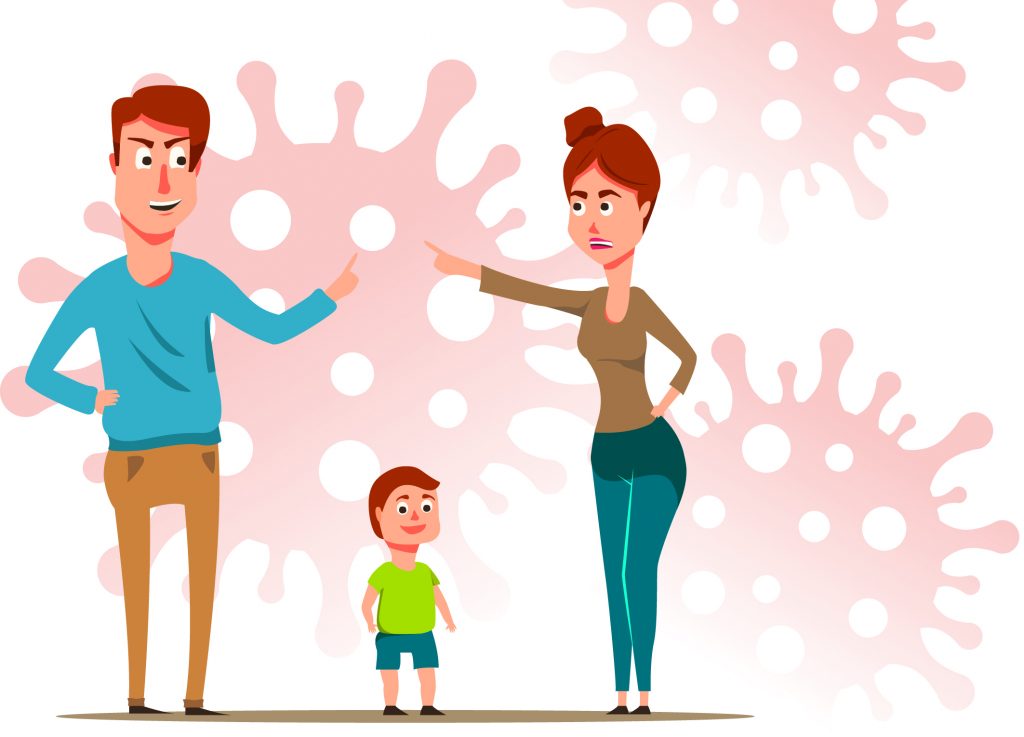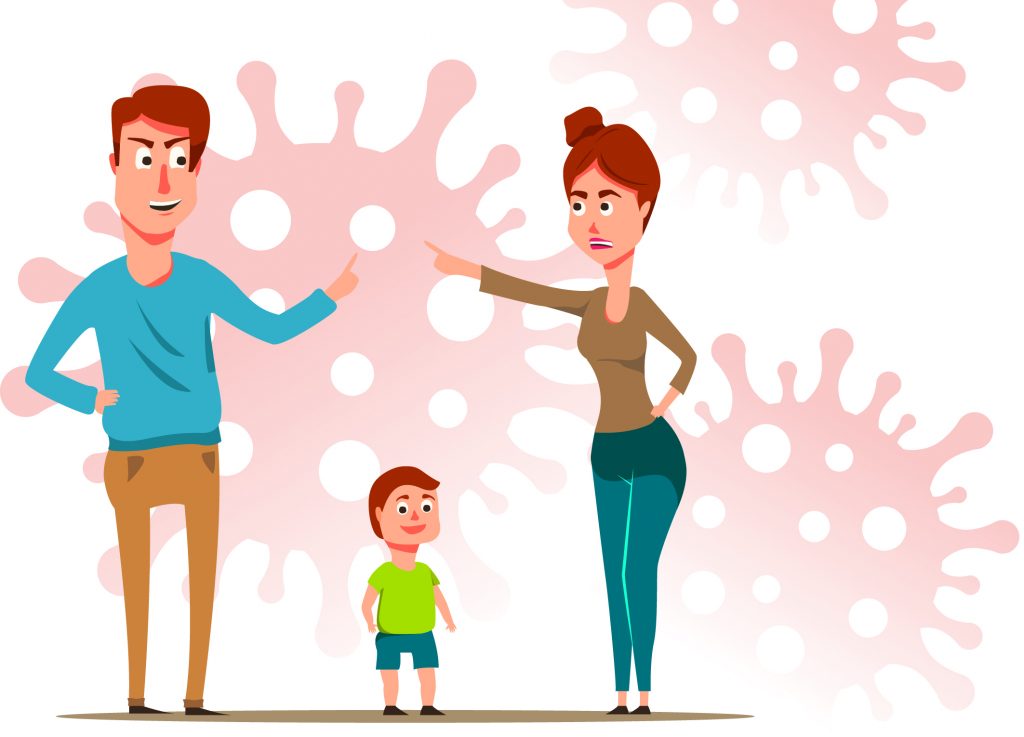 IL illustration/Adobe Stock
Among all the statistics and numbers that have floated around the ongoing COVID-19 pandemic, attorney Nissa Ricafort has some of her own — in her 22 years of practicing family law, the year 2020 was the most difficult.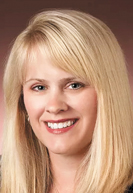 The co-founding partner of Broyles Kight & Ricafort P.C. in Indianapolis acknowledged family law was challenging before the public health emergency. Attorneys were trying to make what could be awful situations better through a legal system that was not designed for families.
But the coronavirus has added a dose of anxiety and emotional distress that is causing an unprecedented level of conflict between spouses and ex-spouses.
"Before the additional COVID stress, you could have a conversation with people and you could be more rational and get them to maybe step back and not let emotion drive the conflict," Ricafort said. "Whereas now, I feel like people are so on edge emotionally, their nerves are shot when I'm asking somebody … to take a step back and think about things rationally. I think people's capacity to do that has been greatly diminished because of COVID."
Other family law practitioners say since March 2020, they too are seeing clients more stressed and either making the decision sooner to end their marriage or getting into very heated battles with their former wives or husbands. Fueling the upheaval is COVID, and attorneys say without the pandemic their clients would not be so angry and overwrought.
Even so, the heightened conflict the lawyers are encountering are contrary to the Indiana trial court statistics. In fact, the number of new domestic relations cases filed has been declining from 30,624 in 2019 to an estimated 22,582 in 2021.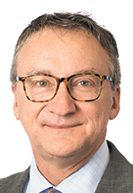 James Reed, attorney at Cross Glazier Reed Burroughs in Carmel, advised looking beyond the numbers to see the change he has noticed in his clients since COVID.
Specifically, younger adults are coming to Reed either wanting information about divorce or ready to start the process of ending their relationship. The shutdown that occurred at the start of the pandemic and the remote work that has continued has led to couples spending more time together than they previously had, so they have been examining the quality of their marriages.
"I think COVID has forced people to really have to deal with things and (they're) having more time to really feel the relationship," Reed said. "I also think that it's maybe accelerated something that was kind of a trend anyway where I think younger people are less tolerant of a situation that's not very gratifying."
Pre-COVID, spouses tended to file for divorce when they hit certain life milestones. Reed had noticed couples would reassess and think about the next stage of their lives when their children were in high school or about to enter college. Also, he saw many women in their 40s who seemed to be going through challenging times, which led them to reconsider what they wanted and whether they were happy.
He emphasized his milestone analysis is not scientific, but he has seen these marital breaking points throughout his nearly 40-year practice. Although he was not certain whether the shift he has seen since the pandemic will continue, Reed noted people in general have become more contemplative about themselves and their lives.
"If I had to speculate, I would say that with younger couples, I think it will continue to be a higher incidence of divorce than it was pre-COVID," Reed said. "I think it's because there's less tolerance for a less-than-satisfying relationship."
'Emotionally charged'
Other family law attorneys are noticing their clients are less tolerant overall.
The hot-button issues of COVID, such as masking and vaccinations, are fueling fights between ex-spouses as they disagree about what is best for their children. Also, the anxiety of living in a time of a new and deadly virus coupled with the stress of factors such as working remotely while also helping their youngsters with their online schooling and figuring out how to manage parenting time requirements during stay-at-home orders have created a higher level of conflict between divorced or divorcing couples.
Ricafort linked the rise in conflict to the loss of control many people feel they have over their lives. People were told to isolate at home, and then they were told they could venture out, but they had to wear masks and socially distance. Once the vaccines arrived, they were told to get inoculated but remain vigilant and take precautions when in public places or large gatherings.
"When you take people who already feel like they're out of control because their world is falling apart, their spouse is leaving or their ex-spouse wants custody of their child or they're not getting their child support … and then you add this external pressure, people are just … ," Ricafort trailed off, searching for an explanation. "Anybody's ability to be reasonable, patient, see the other side, it's been so much more challenging to get people to see that because the level of mental health pressures has just been so hard, I think, for everybody."
Bringing more angst has been the delays and backlogs in the courts.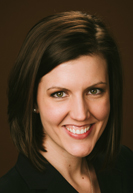 Mallor Grodner attorney Jenna Heavner pointed to a case she just finished after it had stalled because of several pandemic-related interruptions. The total shutdown of the state courts in March of last year caused the first delay, then the judge had to quarantine twice, and the desire to conduct some of the proceedings in-person rather than over Zoom brought additional delays.
In general, while courts were shifting to a remote format, hearings were getting bumped, vacated or delayed. And that prolonging of the resolution, she said, has added to the anxiety. Couples want to get divorced but they are having to wait on the final order from the court, so they are having to figure out the issues on their own.
Moreover, on some COVID issues, namely vaccinations, the courts have not reached a consensus, so Heavner is cautioning clients against overreacting and hauling their former spouse before a judge. They might lose custody as a result.
Facing parents who are feuding over having their children inoculated, some judges do not believe they have the authority to decide whether the minors should be vaccinated. However, other judges are changing joint custody agreements and awarding sole custody to one parent who will then be able to choose without consulting the other parent.
"People are so emotionally charged right now," Heavner said. "I feel like we're having to deal with issues that a few years ago would not have seemed like big issues but they're incredibly important and incredibly sensitive to families now in the context of the pandemic."
Both Heavner and Reed said the current circumstances are requiring family law attorneys to be more creative. Attorneys, for example, have been finding ways for parents to make up the parenting time they missed because of quarantines, or advising clients to reach an agreement with their former spouses over the expanded child tax credit or opt out of the payments altogether rather than going to court.
Those skills will still be useful even when then pandemic ends, in part because the conflict may keep going.
"I think that we are going to be seeing the ripple effects of this pandemic for a really long time," Heavner said. "Pre-pandemic, we'd tell our clients it's almost always better to try and reach an agreement rather than face (the other) parent, who you're going to be co-parenting with for the next 18 years, across the courtroom. I feel like in the pandemic, we've been facing our co-parents across the courtroom and dealing with these high conflict issues in such an emotional way, I don't see how we can just go back to normal as if (COVID) never happened."•
https://www.theindianalawyer.com/articles/covid-fueled-conflict-family-law-attorneys-say-pandemic-has-made-clients-more-angry-and-emotionally-distressed