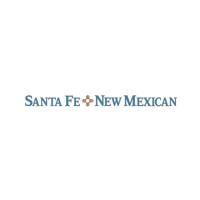 Small cannabis operators looking for assistance got a boost Tuesday when lawmakers in the New Mexico Finance Authority Oversight Committee approved a measure to provide loans up to $250,000 to those entrepreneurs.
Committee members voted 9-2 to approve a New Mexico Finance Authority proposal to utilize unused millions from a longstanding funding program to make the loans.
"There are no other sources of capital available to these microbusinesses," Marquita D. Russel, CEO of the New Mexico Finance Authority, said after the vote. "It will make a big difference to those applying for microbusinesses."
Microbusinesses are those businesses that plant or sell no more than 200 marijuana plants at one time.
The move came about six weeks after the committee rejected a similar proposal that lacked clarity regarding terms and rules governing the loan. This time around, Russel provided a nine-page rule document with specifics about the deal, targeted to be ready by February or March.
Among the new specifics: While loans of up to $250,000 will be available, Russel said she thinks the average loan will be around $100,000. Loan terms cover five years. A minimum of a 5 percent equity requirement will be put in place, and those seeking loans have to provide a personal guarantee of repayment. Also, applicants have to provide a business plan with at least three years of financial projections.
Interest rates will be 2 percent or
3 percent, depending on the amount of the loan.
The loans are aimed at capital initiatives, including the purchase, rental or creation of buildings and greenhouses; lighting, security and irrigation systems; and payments for utilities and marketing efforts.
The loan will be targeted at rural and impoverished communities, as well as minority business owners.
"This is an important step if we want some of our participants to succeed," said Rep. Tara Lujan, D-Santa Fe and one of the supporters of the proposal.
Not all the lawmakers on the committee were swayed. Rep. Jack Chatfield, R-Mosquero said because the production and use of recreational cannabis remains a federal crime, few banks will handle loans and financial dealings related to the industry.
He asked Russel how the participants were going to pay back the loan.
"Are they going to bring the money in a little sack to the Capitol and come up the steps and come in here and hand it to someone?" he asked.
Russel said two banks — Southwest Capital Bank and U.S. Eagle Federal Credit Union — openly accept account deposits from the industry. Both are considering cannabis lending in the future, according to a New Mexican article published in November.
Sen. Ron Griggs, R-Alamogordo, expressed concerns the proposal represented an "end run" around the Legislature, which has the ultimate authority to approve state spending. He said he felt the issue should be debated "on the floor of the Legislature and not just among the members of the committee that could make it a doable deal." He was one of two lawmakers to vote against the proposal.
Earlier this year, Gov. Michelle Lujan Grisham, a Democrat who has long favored legalizing cannabis use and possession in New Mexico, signed the Cannabis Regulation Act — allowing for the production, manufacture, sale and use of marijuana among people 21 and older. The state Regulation and Licensing Department's Cannabis Control Division has oversight of the new program.
According to data supplied by Heather Brewer, a spokeswoman for the Cannabis Control Division, 1,947 people have started applications for cannabis producer licenses. Of those, 1,339 are microbusinesses.
To date, however, only 122 of those applications have been completed and formally submitted. She did not have a breakdown of how many of those are for microbusinesses. She said no new producer licenses have been granted.
Recreational cannabis sales are set to begin April 1. Sen. Daniel Ivey-Soto, D-Albuquerque and a supporter of the loan program, said he's worried about the tight timeline for making the program come to fruition.
"I am really concerned where we are on time," he said. "I'm really concerned on where we are in terms of people being able to push crops out in time for April Fool's Day, 2022. And hopefully the joke's not on us when everybody goes and tries to buy adult-use cannabis [that day]."
https://www.santafenewmexican.com/news/legislature/loan-program-for-new-mexico-microbusinesses-approved-on-second-try/article_0b3617f2-512f-11ec-8117-3f8d909e72cd.html