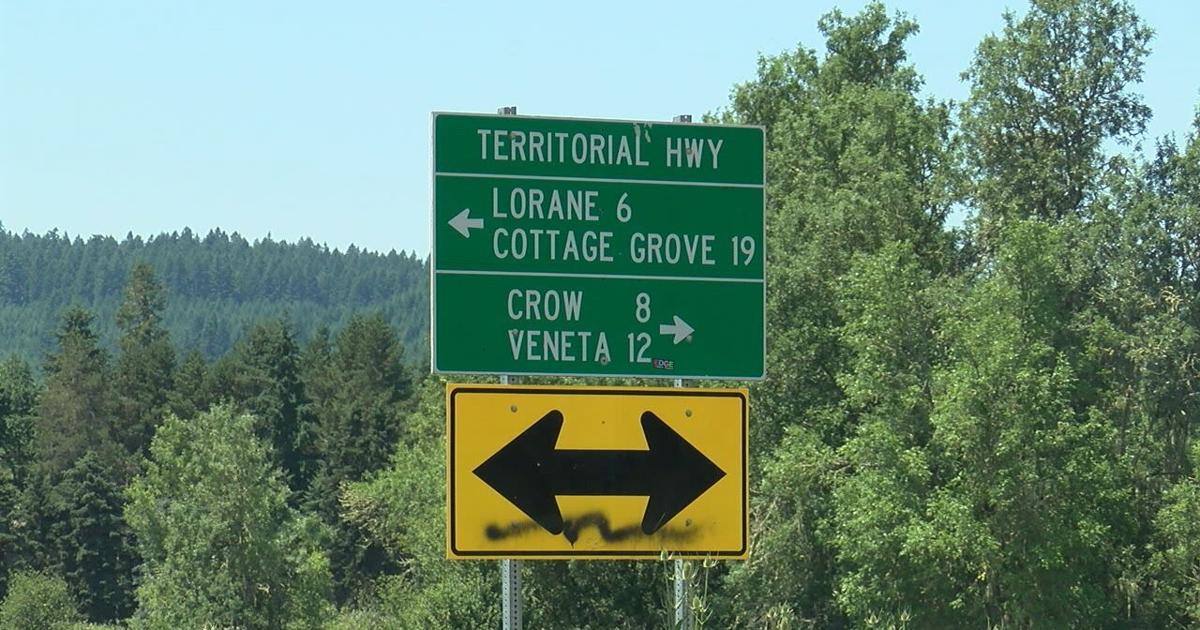 LANE COUNTY, Ore. — According to a 2021 Traffic Safety Report, 51 people lost their lives in Lane County crashes last year. That's a noticeable increase in deaths in comparison with previous years, despite about a 15% reduction in overall traffic volume.
"These crashes have involved excessive speed and intoxication," Lane County Senior Transportation Planner Becky Taylor said.
According to Taylor, the most fatalities are happening outside of metro areas like Eugene and Springfield.
"Most of the deaths are happening on local, rural roads," Taylor said.
The most dangerous county-owned road in Lane County from 2015 to 2019 was Territorial Highway with three fatalities and 10 severe injury crashes during the time period, according to the most recent report. Also on the list are Row River Road, Clear Lake Road, London Road, and Marcola Road.
"There's a growing issue of lack of attention on the roadway because people are multi-tasking and specifically, even though it's prohibited by law, using their cell phones," Taylor said.
Excessive speed is something Jim Crabbe, the owner of Behind the Wheel Driving Instruction says he sees all day long.
"Other than that, you just see all kinds of stuff, aggressive driving, you see people not using their turn signals, you know, stuff like that," Crabbe said.
He said he doesn't believe traffic laws are being enforced enough.
"When you don't pull people over and enforce the traffic law, people don't follow the traffic law, so I think that's contributing to how dangerous the roads are," Crabbe said.
He's urging drivers to be careful.
"Slow down everybody," Crabbe said. "Leave plenty of following distance. Be nice to people when you're driving."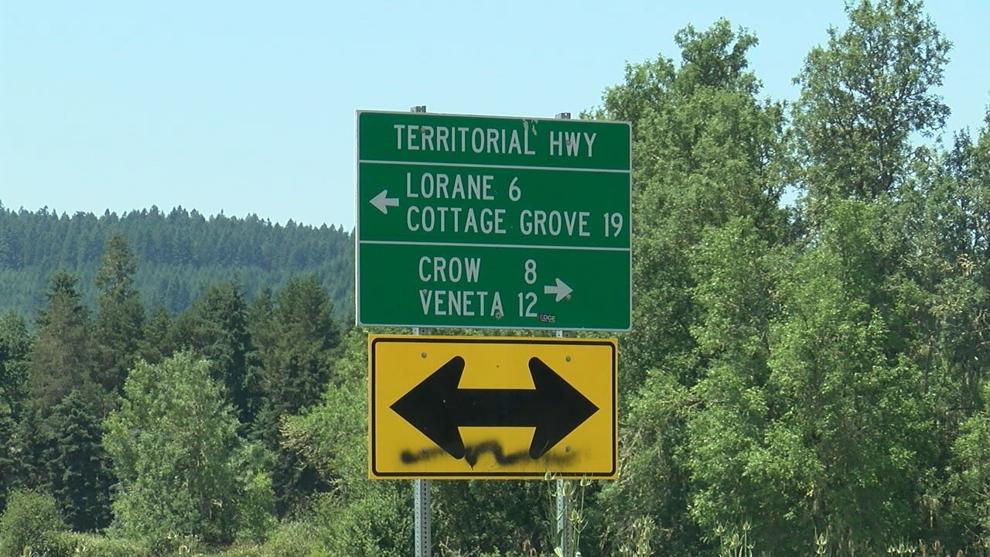 Along Territorial Highway, people who live in Veneta said they're concerned about speeding on the roadway, especially near schools.
"We'll be standing out here and all of a sudden, I'll be like, jeez that car just went by so fast," Veneta resident Christy Brown said. "It's like, there's no way they were going 20."
Veneta resident Jessica Phipps also weighed in.
"They don't stop. They fly through. They go over the hills," Phipps said. "They really need to put a light over there, just like they have at Dari Mart."
Because of limited funding, Taylor said crews are focusing on preservation and maintenance. 
"As part of roadway maintenance preservation work, we will incorporate safety counter measures that are proven to be low cost and effective," Taylor said.
For example, on some roadways, crews have installed centerline rumble strips, which are indentations in the pavement that alert drivers they've drifted outside of their travel lane.
"Those have been proven to reduce head-on collisions by about 35%," Taylor said. "Given our limited road fund, we usually have three or four roads a year that get that treatment."
Along Territorial Highway, crews have completed the first phase of a four-phase project meant to improve safety along the road, Taylor said. During the first phase, crews added shoulders for bikers, stabilized three landslides at Stony Point, and softened the sharp curves of the road between Gillespie Corners and Lorane.
Lane County is still working to move Phases two through four forward, according to county transportation officials. However, the timeline for implementation of each phase is not known at this time because it relies on finding additional funding for construction.
Meanwhile, London Road has been designated as a safety corridor, which means fines are doubled for traffic violations. This designation will remain in effect through July 5, 2023.
https://www.kezi.com/news/more-killed-in-lane-county-crashes-in-2021-despite-lower-traffic-volume/article_aa6a5e7a-b6d6-11ec-a370-af8d2a7a64ae.html