January 12, 2022
|
Chantell Cosner, School of Law
Gonzaga University School of Law welcomes three new full-time faculty members to its talented faculty roster: Dallan Flake, Dr. Jeffrey Omari, and Dr. Theodosia Stavroulaki. All three will arrive on campus this summer to begin teaching in August 2022.
"Each of these three outstanding individuals will bring important expertise, teaching prowess, life experience, and scholarly profile to the institution," said Jacob Rooksby, dean of Gonzaga Law. "We look forward to them joining us in the fall as we embark on another exciting year at Gonzaga Law."

Professor Dallan Flake, J.D.
It's such an honor and a dream come true to join Gonzaga Law. I have long admired Gonzaga's unique mission and commitment to social justice and am so excited to be joining such a vibrant and close-knit community.
Professor Dallan Flake hails from Ohio Northern University, where he taught civil procedure, employment discrimination, evidence, labor and employment, advanced legal analysis, and sports law. Flake's current research addresses how professional sports teams and schools can be held liable when spectators harass athletes. His work has appeared in numerous top law journals, including the University of Pennsylvania Law Review and the Minnesota Law Review. His recently published article Restoring Reasonableness to Workplace Religious Accommodations appeared in the Washington Law Review.
Flake received his Juris Doctor from University of Michigan Law School and a Master of Science in sociology from Brigham Young University. Prior to his appointment at ONU, Flake taught sociology at Brigham Young University and practiced law in Dallas, Texas, where he represented employers in all aspects of labor and employment law.
---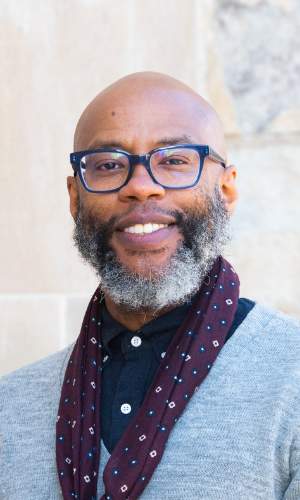 Jeffery Omari, J.D., Ph.D.
After serving as the inaugural Visiting Assistant Professor in the Center for Civil and Human Rights from 2018-2020, I'm beyond excited to return to the Inland Northwest and reunite with Gonzaga's vibrant academic community.
Dr. Jeffery Omari returns to Gonzaga Law after serving as assistant professor of Law at Northern Illinois University. Omari first came to Gonzaga as a visiting assistant professor for the Center for Civil and Human Rights in 2018. His research sits at the intersection of law, technology, and social science, and he currently teaches constitutional law, privacy law, business associations, and torts.
Omari's current work examines internet governance through the lens of Brazil's cyber law, the Marco Civil da Internet (MCI). He spent 18 months in that country conducting ethnographic fieldwork in two contrasting locations: the favelas (informal, low-income communities) of Rio de Janeiro and in Brazil's top law school, Fundação Getúlio Vargas Direito.
Formerly a Law and Social Science Doctoral Fellow at the American Bar Foundation, Omari holds a Ph.D. in anthropology from the University of California, Santa Cruz, and a Juris Doctor from the University of Illinois College of Law.
---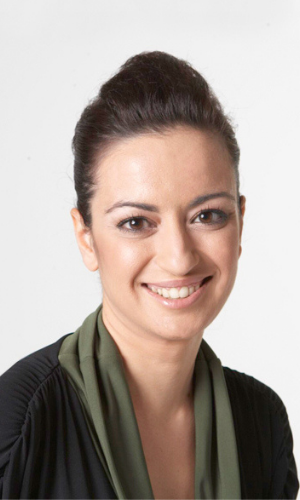 Theodosia Stavroulaki, Ph.D.
I look forward to joining this inspiring and dynamic community.
Dr. Theodosia Stavroulaki brings a wealth of experience into fields such as health law and policy, antitrust law, and healthcare antitrust. Stavroulaki is the Jaharis Faculty Fellow at DePaul College of Law in Chicago, where she teaches antitrust law and public health law.
Stavroulaki holds a Ph.D. from the European University Institute in the field of healthcare antitrust. Her forthcoming book, Healthcare, Quality Concerns and Competition Law explores how healthcare quality considerations are considered by antitrust authorities on both sides of the Atlantic.
Stavroulaki's research has been funded by the American Bar Association (Section of Antitrust Law), the Fulbright Commission, NYU School of Law, and University of Michigan Law School. Her scholarship has been published or is forthcoming in the Journal of Competition law and Economics, Berkeley Business Law Journal, the American Journal of Law and Medicine. Prior to her academic career, she worked as an antitrust associate in a leading law firm in Greece where she advised multinational firms in a broad range of antitrust and business issues and a lawyer at the Policy Unit of DG Competition of European Commission.
Learn more about the Gonzaga Law 's expert faculty!
https://www.gonzaga.edu/news-events/stories/2022/1/12/new-law-faculty-2022