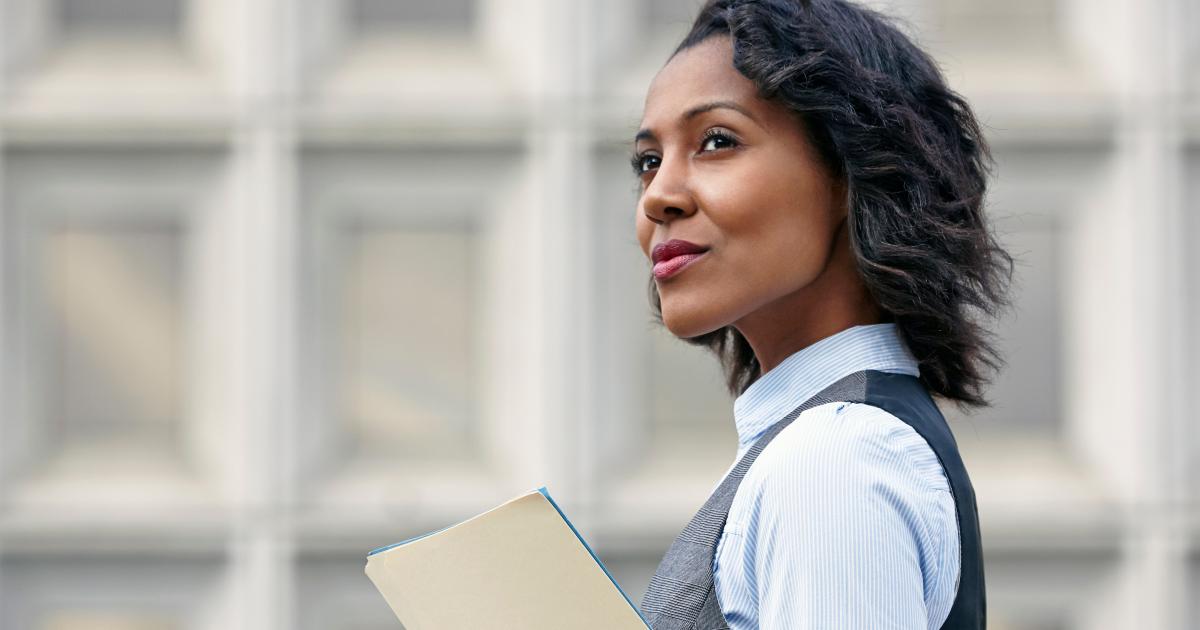 Currently, two very different competing proposals in Congress could have huge impacts on working women.
The Protecting the Right to Organize Act, also known as the PRO Act, attempts to re-create the workplace of yesteryear, denying many women flexibility and restricting entrepreneurship opportunities. The Employee Rights Act of 2022, also known as the ERA, modernizes labor laws, promoting work models that accommodate the needs of women and their families.
Today's labor laws were written nearly eight decades ago, when men made up 75 percent of the labor force and women's work was largely confined to unmarried women in clerical or rote factory positions. Today, women make up 47 percent of the workforce, spanning every occupation, including business ownership.
According to FreshBooks' Women in the Independent Workforce Annual Report, women's share of self-employed work and small business ownership jumped from about 25 percent in 2012 to 34 percent in 2019. The Census Bureau reports 1.1 million female-owned businesses and another 10.6 million self-employed.
An additional 24 million women do freelance work. These freelancers aren't just Uber drivers and part-time Instacart shoppers. These are yoga instructors, language interpreters, artists and musicians, product consultants, journalists and editors, and Etsy shop owners.
>>> The Pandemic Changed How We Work. It's Time for Labor Laws to Change, Too.
Many of these businesses and livelihoods are under threat by the PRO Act, which seeks to increase union membership at the expense of workers' independence and autonomy.
A mini-version of the PRO Act—California's AB5 law—has left many women chasing work in the Golden State. Even with 100 exemptions—and counting—women like Monica Wyman have been unable to hire help for her floral business, including when she underwent surgery related to her cancer.
Whereas the PRO Act seeks to cut off the tremendous growth in independent work in order to push people toward unions, the ERA would support independent work by codifying the common law definition of an "employee" consistent with other federal and state laws and Supreme Court decisions. That means it would be based on the level of control an individual maintains over his or her work.
This protection is extremely important to the future of work in America. In 2021, 59 million Americans (36 percent of all workers) performed independent work, and another 59 million said they were likely to freelance in the future.
Whether the result of necessity—such as caring for children or coping with a family member's health condition—or simply preference, independent work provides the autonomy and flexibility that many women want and need in order to participate in the labor force. In fact, over half of independent workers—32 million in total—say that they are unable to work for a traditional employer because of personal circumstances such as health issues or child care needs.
Another way that women's entrepreneurship is growing is through the franchise business model. Women own about 35 percent of the roughly 750,000 franchise establishments in the U.S.—everything from Dunkin' Donuts to Orangetheory Fitness—and they accounted for 41 percent of new franchise owners between 2017 and 2019.
By making the parent companies of franchises legally liable for the employees hired by independent franchise owners, the PRO Act would upend the franchise business model—a model without which 39 percent of female franchise owners say they would not have been able to own their businesses.
The ERA protects franchising's pathway to entrepreneurship by codifying the longstanding precedent, and practical reality, that an individual's employer is the one who hires, oversees and pays her: the franchise owner.
The overwhelming majority of women who moved from traditional employment to independent work say they have a better work-life balance (73 percent) and earn as much or more as when they were formally employed (68 percent). Moreover, most say the greater flexibility and autonomy has resulted in less stress (59 percent) and better health (57 percent).
There have been significant spillover effects, too, with traditional workplaces becoming more flexible and family-friendly. The Society for Human Resource Management reports that the percentage of companies providing paid maternity leave more than doubled from 26 percent in 2016 to 55 percent in 2020. The percentage offering paid paternity leave jumped from 20 percent to 45 percent.
>>> 4 Reasons Why Liberal Politicians Should Abandon Federal Takeover of Paid Family Leave
The COVID-19 pandemic also gave a boost to flexible, family-friendly work options, allowing more women (and men) to work in ways that meet their needs and desires, such as remote work and more flexible hours.
Now is the time to modernize America's labor laws.
Amid record high inflation and an unprecedented labor shortage, the PRO Act would further drive up prices and restrict work. Conversely, the ERA would alleviate these pressures by expanding work and income opportunities.
The PRO Act seeks to regress to the 1950s workplace that denied workers the flexibility needed to balance work/life demands. The ERA would preserve the gains women have made and provide important rights of autonomy, privacy, and opportunity for women and men alike.

https://www.heritage.org/jobs-and-labor/commentary/one-proposal-modernize-labor-laws-would-benefit-women-another-could-set